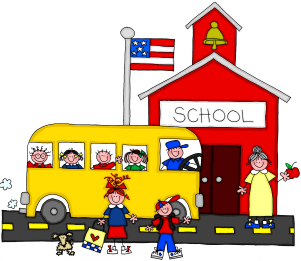 Here we come!
Better Beginnings for Bertie's Children (BBBC)
Funding provided by Bertie County Commissioners
---
Location: 715 Highway 13 North Windsor, NC 27983
Phone: 252-794- 8190
www.albemarleacf.org
Better Beginnings for Bertie's Children (BBBC) isa collaborative coalition of stakeholders in Bertie County concerned about the future of our youngest citizens. BBBC has identified several strategies that offer unique supports for every  family and child in Bertie County and these strategies are able to offer the highest quality of early learning opportunities across the county, raise the profile of the critical importance of early education and learning and allow BBBC to serve as information navigators and provide families and children access to coordinated community resources. 
Mission Statement
Better Beginnings for Bertie's Children is committed to locating and identifying children and families who can benefit from high quality programs and support by connecting them to opportunities within Bertie County.
Vision Statement
Better Beginnings for Bertie's Children exists to improve the quality of life for all Bertie County residents, beginning with the youngest children, through comprehensive early childhood system change to include all families and children.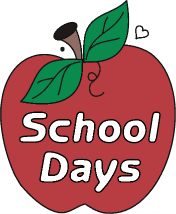 The first day of Kindergarten is a time when children put together all of the learning, growing, development and experiences of their preschool years. It is extremely important for your child/children to understand that Kindergarten is a special place where each child care participate in many enjoyable learning experiences and make many new friends.
This information is designed to help you and your family understands and prepare for the expectations of Kindergarten and the beginning of formal school. The more your entire family and your child understand and anticipate this experience, the more positive it will be for them. As a parent, you must be well informed so that you can relay a sense of confidence and security to your child.
There are no magic answers for getting off to a great start, but information can be critical to that process. This information will provide you with general guidelines for a smooth transition from home to school.
If you have specific questions, please feel free to contact our office at (252) 333 - 233 or Bertie County Schools at:

P.O. Box 10, 715 US Highway 13 North Windsor, NE 27983
Phone: 252-794- 6000 | Fax: 252-794- 972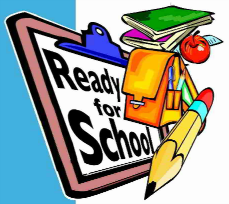 When parents show enthusiasm for what the school experience can mean, the child is more likely to look forward to going to Kindergarten. Treat going to school as something that is expected of your child and accepted by you as part of the normal course of events.
Some specific activities to encourage school adjustment include:
Call your school to find out about any parent and child orientation or other opportunities to visit before school begins.
Read books about school. Talk to your child about new things that will be familiar more than things that will be new or different.
Drive by the school regularly to let your children become familiar with the location. If your child expresses any concern, provide encouragement and support as needed.
Prepare your child for the structure of school by providing daily routines for dressing, eating, sleeping, playing and cleaning up. A predicable sequence of events each date fives young children a sense of control over their lives. It also allows them to anticipate what things are going to happen and when.
Develop a simple daily schedule that lists routines, chores and activities.
Help your child develop a sense of time. Most children can measure time by the length of a special TV show. A 5 year old who asks, "How long will it take?" will understand the parent who says, The same amount of time it takes to watch 'Dora the Explorer' or any TV show they may be familiar with watching.
Which of these can you check off of your list?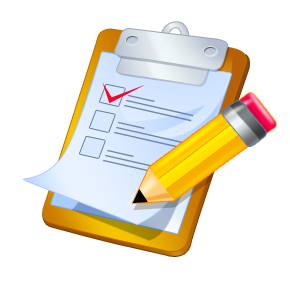 ---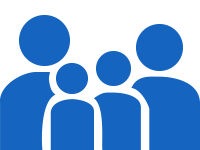 The family is the key to providing an enriching and stimulating environment in the child's early years. There are no specific academic skills required to enter Kindergarten in Bertie County, the child who enters with certain skills, behaviors, and knowledge is more likely to experience success. Parent can prepare their children for school success by giving them many opportunities to practice the following skills:
APPROACHES TOWARD LEARNING
Is curious and confident in ability to learn
Ask questions to find out more about an interest
Pays attention for a short period of time (about 15 minutes)
Persists with a task even when it is difficult
Accepts limits set by adults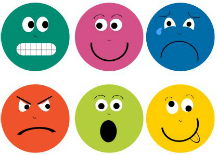 EMOTIONAL AND SOCIAL DEVELOPMENT
Plays cooperatively and participates appropriately in a group (able to take turns and share)
Follow basic rules, routines, and adapts to small changes
Demonstrates some degree of independence and canseparate from parents
Respects people and property
Begins to identify and express own feelings appropriately

LANGUAGE DEVELOPMENT
Speech is understandable to unfamiliar adults
Asks and answers when, where, why and how questions
Follows 1, 2, and 3 step directions
Recognizes rhyming words and similar sounds
Recognizes familiar alphabet letters (knows letter of own name)
Is interested in books and can tell or retell a story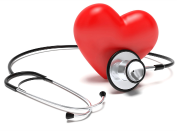 HEALTH AND PHYSICAL DEVELOPMENT
Has had vision/hearing screened and all required immunizations
Eats a well-balances diet and gets 10-12 hours of sleep a night
Can run, jump, climb, swing, throw and catch balls
Demonstrates self-help skills such as independent use of toilet, eat unassisted, snap, button, zip or belt own clothes, blow nose, cover a sneeze and cough, wash hands
Holds scissors appropriately and cuts; uses pencils and crayons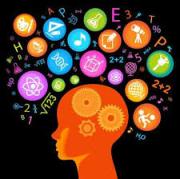 COGNITION AND GENERAL KNOWLEDGE
Identifies self with first and last name
Knows basic colors
Draws a picture of self and identifies basic body parts
Names some numbers and rote counts to 10
Names some shapes (circle, square, triangle, rectangle)
Adapted from Foundations: Early Learning Standards for North Carolina Preschoolers, NC Department of Public Instruction, contributions from Grandy Primary School, Camden County, Bertie County Schools, and Currituck County Schools.
The Kindergarten Child Is……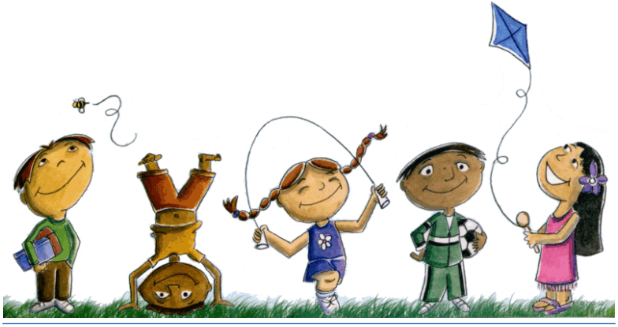 Physical Characteristics
Active, Restless, and Energetic
Short attention span, needs frequent change of activities
Developing a sense of balance
Enjoys climbing, swinging, acrobatics, dancing, marching
Is farsighted; finds it hard to focus on close-up materials
Is slowly developing eye-hand coordination
Often reverses numerals and letters
Is developing preferences for right or left hand; dominance may not yet be determined
Mental Characteristics
Learns best through play; usually enjoys dramatic play
Is imaginative; combines fact and fantasy
Loves to talk, try out new words, ask questions
Is curious and eager for information and new facts
Has vocabulary of 2500-4000 words
Speaks in complete sentences
Enjoys being read to, especially humorous stories
Is learning to pay attention to details
Thinks literally, not logically
Likes to touch, handle, explore; more interested in process than results
Solves simple problems

Emotional/Social Characteristics
Enjoys helping
Is eager to please; likes praise
Is sensitive to criticism; feelings are easily hurt
Exhibits extremes in emotions and behaviors
Enjoys cooperative play but prefers small group to large
Understands concept of sharing but finds it hard to wait for turn
Has difficulty making decisions
Needs help keeping track of belongings
Accepts simple responsibilities
Likes routine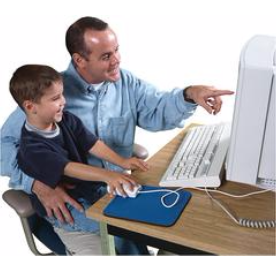 What can I do to help prepare my child?
Read to your child every day, both old favorites and new stories. Children enjoy reading the same story again and again. Have print materials, books, magazines available to them.
Talk with your child about every day experiences. Ask open-ended questions like, "What would happen if…….?" "What do you like about………?"
Answer your child's questions. Share your knowledge about things that you have in common. Tell family stories.
Provide opportunities for your child to play with other children; encourage cooperation and sharing.
Take your child to places such as parks, grocery stores, museums and libraries. Get a library card for your child.
Model reading and writing using shopping lists, family messages, birthday cards and letters.
Provide toys, games, and household objects, which encourage exploration and dramatic play. Join in play with your child.
Monitor and limit television watching.
Help your child recognize familiar signs like "STOP" and logos on restaurants, stores, or cereal boxes.
Count everyday objects with your child-bottle caps, shells, pennies, books, or cars.
Help your child set the table, matching the number of places to the number of people eating.
Let your child measure as you prepare food.
Play board games.
Always PRAISE and say "I LOVE YOU!" daily.
IMMUNIZATIONS
North Carolina law requires that each child entering Kindergarten receive a health assessment involving the following:
Physical examination
Complete Medical History
Vision and Hearing Screening
Official health assessment forms must be used and are available from the Registrar's office or online. They must be returned to the Registrar's office within the first 30 days of school. The costs involved with the assessment are the responsibility of the parent/guardian.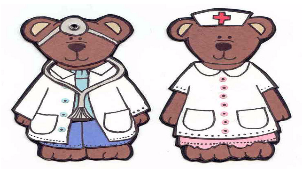 | Upper Case Letters | |
| --- | --- |
| A | N |
| B | O |
| C | P |
| D | Q |
| E | R |
| F | S |
| G | T |
| H | U |
| I | V |
| J | W |
| K | X |
| L | Y |
| M | Z |
High-Frequency Word Inventory
(Weeks 1-13)
---
Place a (+) if correctly identified. If the word is not correctly identified, leave blank. Reassess at a later time and indicate the date of mastery.
| (+) Mastery Date | (+) Mastery Date | (+) Mastery Date |
| --- | --- | --- |
| see | like | to |
| me | Likes | want |
| is | are | as |
| for | and | has |
| a | but | have |
| A | us | had |
| the | up | here |
| The | not | help |
| at | on | helps |
| an | down | was |
| I | big | will |
| you | little | do |
| am | it | away |
| can | in | her |
| be | go | his |
| he | with | says |
| she | come | |
| we | said | |
What Every Child Should Know Before Entering Kindergarten
Top 15 Things Every Child Should Know Before Entering Kindergarten
Be able to state first and last name when asked.
Be able to write first name with first letter upper case and remaining letters lower case.
Use appropriate three-finger grasp when using writing instruments (pencils, crayons and scissors)
Count to at least thirty and tells what number comes before or after a given number to 20.
Know all the letters in their first name.
Identify basic geometric shapes (triangle, circle, square, rectangle, oval, star, rhombus (diamond) and heart)
Know basic colors (red, blue, green, yellow, orange, purple, black, white, brown, pink)
Identify numerals 1-10 in random order.
Make most letter/sound matches.
Identify most upper and lower case letters.
Use finger to accurately touch count items to ten.
Knows concepts of print (front and back of book, which page comes first, track words left to right).
Be able to rhyme words.
Retells simple stories in sequence.
When given a word ("man") and a new beginning sound (/f/), creates the familiar word ("fan")
Socially your child should be able to...
Adjust own clothing before and after using restroom.
Use restroom independently including washing hands without reminder.
Take off and put on outer clothing
Sit for a story for 5-10 minutes
Clean up after themselves
Shares materials and toys with other children.
Attend kindergarten with a positive attitude
Be confident and ready to separate from parent.
Be able to listen and follow 2-3 step directions.
Be able to solve problems without aggression.
Help Prepare Your Child by...
Going to interesting places such as the beach, park, zoo, airport, farm or lake. (Example: Use car rides to play I Spy, this encourages children to identify shapes, colors and helps develop their vocabulary in fun ways.)
Encourage your children to observe and talk about their experiences, as conversations with adults who care enrich a child's vocabulary and understanding of world.
Make eye contact with your child while listening to them speak, showing them that you value what they say.
Expose your child to many kinds of literature by reading to them daily.
Praise and encourage your child's efforts and curiosity, knowing that from mistakes come learning and confidence. Criticism can discourage children from trying new things and lower self-confidence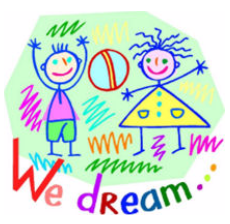 How Can I Help My Child Learn to Read at Home?

LEVELS PC/RB (Print Concepts/Reading Behaviors)
Read to your child every day! Talk about what you read
Play rhyming word games
Talk about the sounds that words begin with
Clap the syllables in words
Count how many individual sounds words have
Count the number of letters in words
Identify letters in the environment
LEVELS A/B
Help your child learn frequency words-these levels have lots of them!
Read with your child eve day allowing them to read any known words
Talk about what you read, ask questions such as – "who were the main characters?, What happened at the beginning of the story?, What happened at the end of the story?....etc.
LEVELS C/D
Listen to your child read every day – Talk about what as read.
Help your child use strategies-to decide unknown words. (Use picture cues-look at beginning sound and the picture, try to sound out the entire word, skip the word read on and think about what makes sense)
Read to your child with expression so that they hear what "good" reading sounds like.
---

Askewville- North Carolina Pre Kindergarten Program

121 East Askewville Road, Windsor, NC 27983
Phone: 252-794- 2260 Fax: 252-794- 2428

Aulander Elementary

252 NC Highway 305, Aulander, NC 27924
Phone: 252-345- 3211 Fax: 252-345- 0066

Colerain Elementary

202 North Academy Street, Colerain, NC 27847
Phone: 252-356- 4714 Fax: 252-356- 4522

West Bertie Elementary

3734 Governor's Road, Kelford, NC 27847
Phone: 252-344- 7621 Fax: 252-344- 2828

Windsor Elementary

104 Cooper Hill Road, Windsor, NC 27983
Phone: 252-794- 5221 Fax: 252-794- 5218