Albemarle Alliance for Children and Families
Collecting for Toys for Tots for Community Distribution
Elizabeth City—As Christmas approaches us, Albemarle Alliance for Children and Families is participating in the Toys for Tots program this year, a tradition that the organization has been doing for the last 6 years.
Albemarle Alliance for Children and Families is collecting toys to distribute to families living in Bertie, Camden, Pasquotank and Gates counties.  Currently, donations are down from last year, so the community support is critical as we work to serve 524 children across northeastern North Carolina by December 19.  Individuals who would like to donate can drop off toys at our office.
1403 Parkview Drive; Elizabeth City, NC 27909
Monday -Friday 8:30-4:30pm
Toys for Tots is a national program run by the United States Marine Corps Reserve.  This is a program that works to deliver toys to children whose parents cannot afford to buy them gifts for Christmas.  Toys for Tots was founded in 1947 by reservist Major Bill Hendricks.
Albemarle Alliance for Children and Families mission of building the capacity of families, communities and schools aligns well with this worthy cause.  The community is urged to help by Tuesday December 19 to put a smile on a child's face for Christmas.
For more information, please contact Angela Charlton at alcharlton@albemarleacf.org or by phone at 252-333-1233
Albemarle Alliance for Children and Families OPENS office in Bertie County!
In Bertie County, Albemarle Alliance for Children and Families maintains an office at 715 Highway 13 North, Windsor, NC 27983. Please call (252) 794-8190, or toll-free (800)262-8314, or email  AACF@albemarleacf.org for more information.
Scholarships for Families
Albemarle Alliance for Children and Families announces the start of their subsidy scholarship program. Eligible families of preschool aged children may apply for assistance paying for childcare. For more information see the Scholarship Page in the "For Families" section of this website.
Child Care Referrals
We now have the capacity to receive requests for referrals to child care online. Go to our Child Care Referral Form page to complete a request for referrals.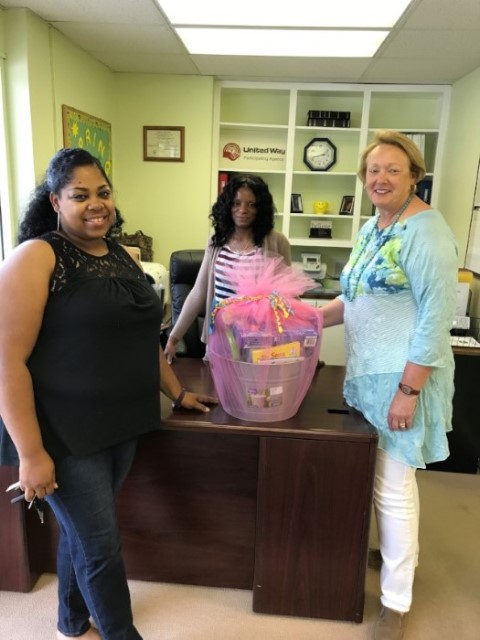 NC Potato Festival Raffle Winner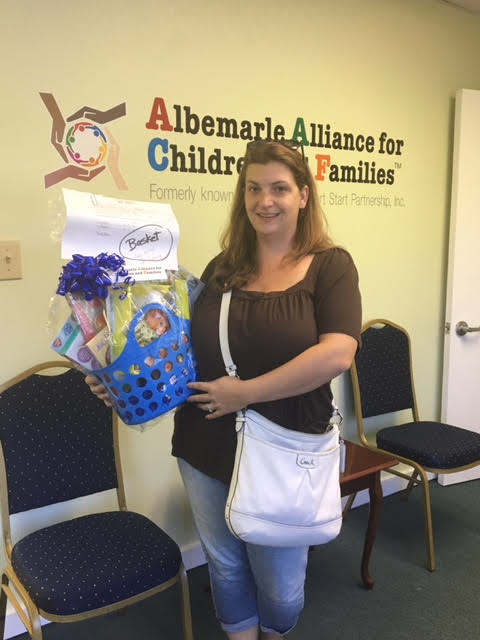 Toddler Basket Raffle Winner
Left to Right: Keshaun Sanderson-Winner of the Preschool Basket raffled off at the NC Potato Festival on May 20th, Sylvia Outlaw, and  Lynne Bunch, Child Care Scholarship Coordinator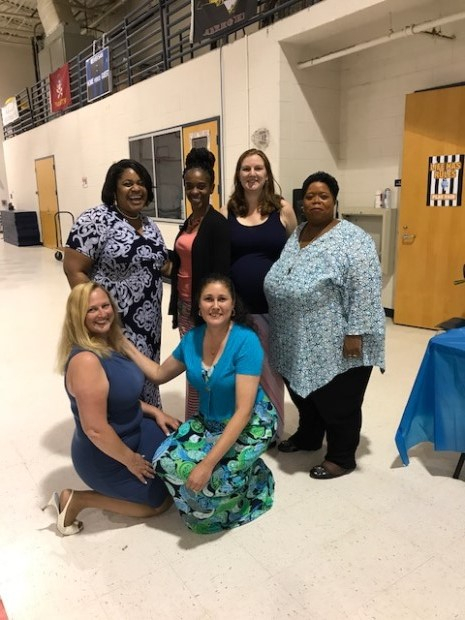 Pre-K Graduation 2017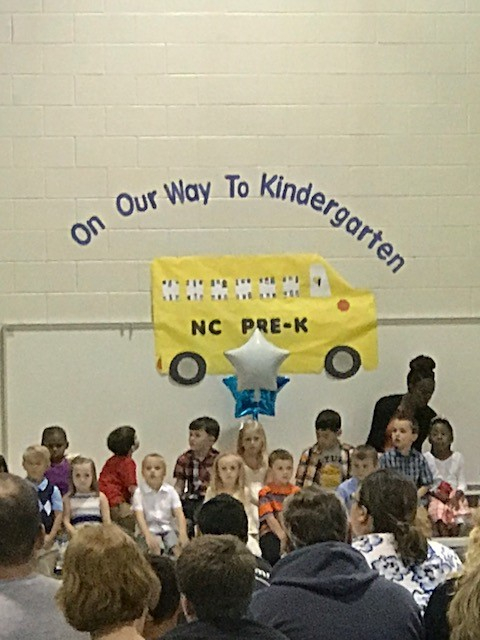 Pre-K Graduation 2017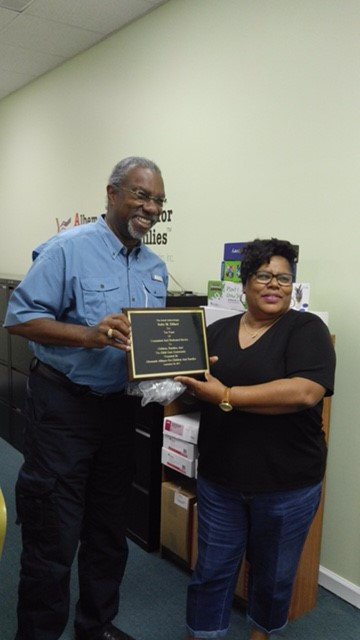 10 year celebration of service for Ruby Dillard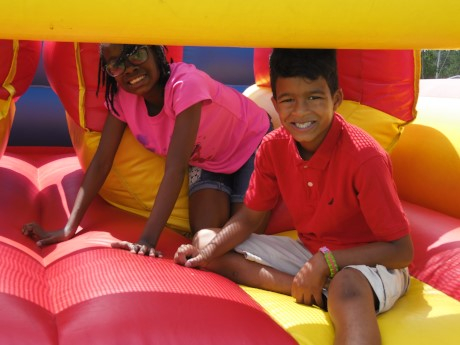 Better Beginnings for Bertie's Children Day at Oxley Hill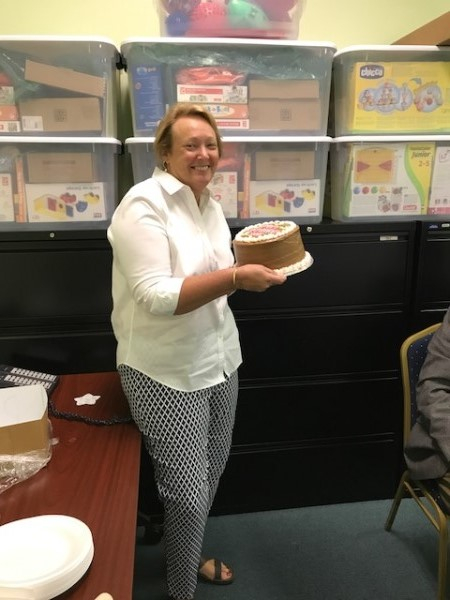 Lynne Bunch Retirement Celebration-Thanks for your Service!